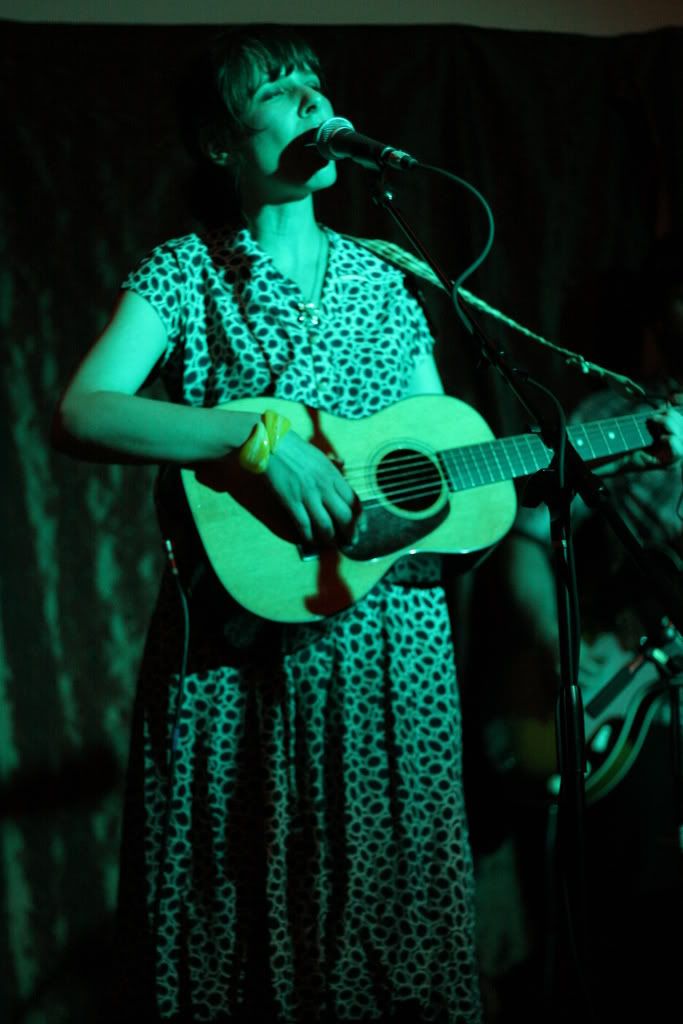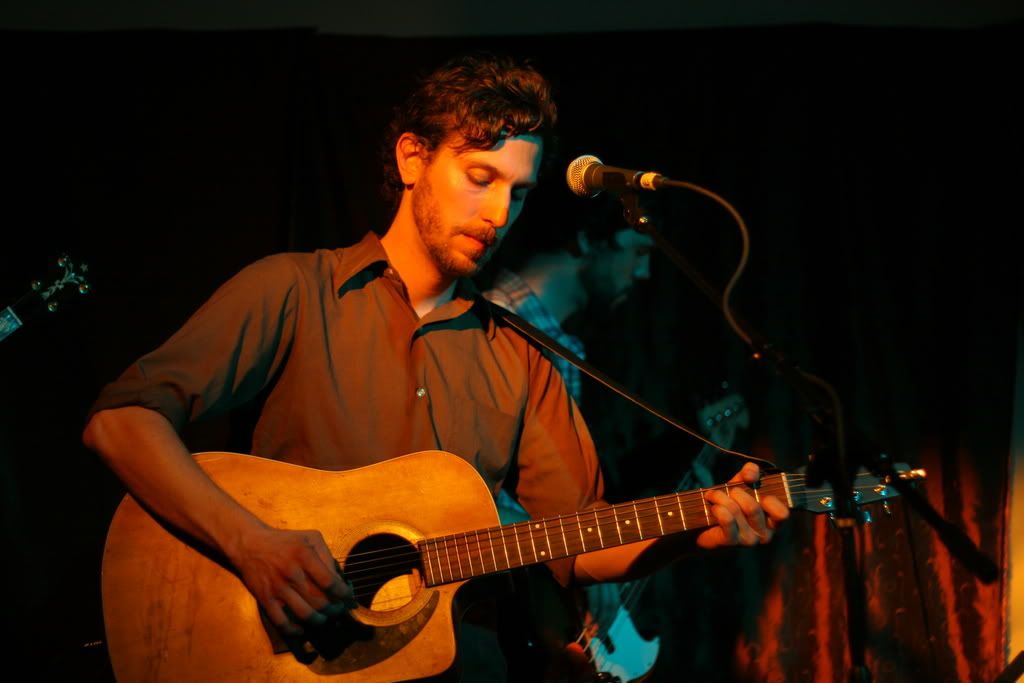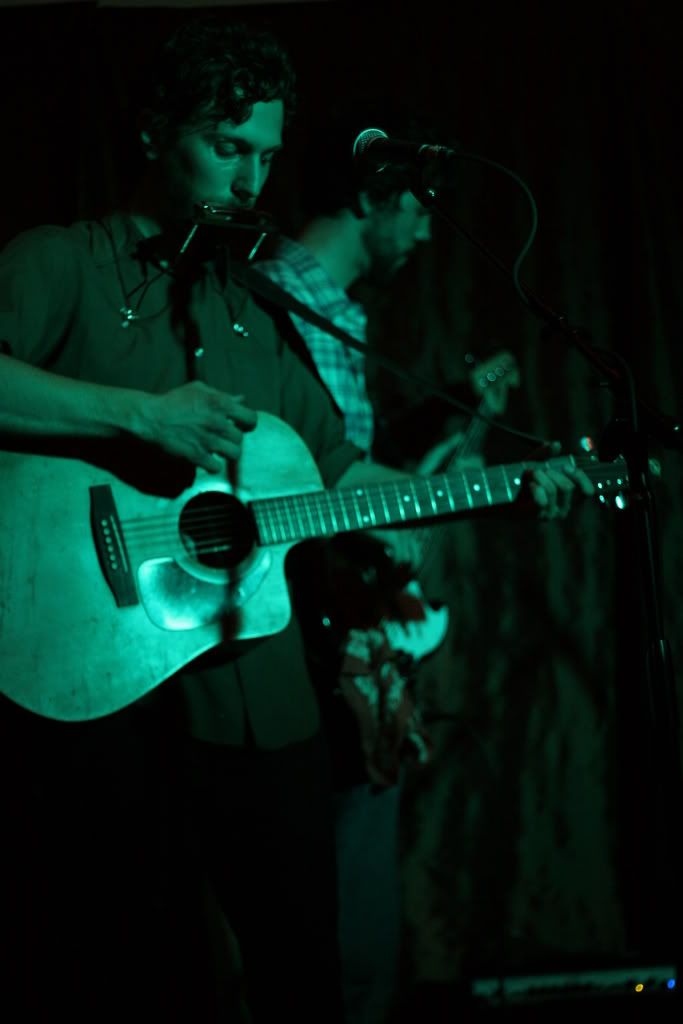 Bend Studio

may have been the perfect setting for this past Sunday's

Eleni Mandell

and

Great Lake Swimmers

show. They would have fit in at

Hailey's

in Denton, but the smoke and crowd chatter would have easily taken away from the musical side of the actual show. What Bend is doing is remarkable. The extra money from a show at Bend ($15 ticket not $10 or $12 ticket elsewhere) that wouldn't be going to a bar, is invested in a peaceful show. Don't get me wrong, I love a rowdy show in Denton or sometimes at the Granada, but a quite show every now and then wouldn't hurt. Musically, the evening was very placid. Mandell played her varied style of music, flowing between country, Spanish, blues, and folk and then Great Lake Swimmers played his (their) brand of quiet, sometimes mopey and always thoughtful indie music.