The

Pitchfork/Windish

Showcase at

Emo's

was my favorite show of

SXSW

. The lineup was incredible and I am very glad that it took place. I am really considering figuring out how to get up to Chicago this summer for the

Pitchfork Festival

. There were a couple of disappointing elements about the showcase, and one of them was that

Do Make Say Think

only had a 3-song-set. Apparently, the people coordinating the sets were only going to give them 2 songs, but the band was obviously mad and so where the handful of people who came to see them, so they got to play their third song. Justice was served!



The Pipettes

took the stage after an introduction from one of their backup musicians. They loaded all of their equipment in, so I thought that they were the band, but I got quite the surprise when three British girls, all in somewhat matching outfits came out onto the stage and played do-wop-ish songs. I was very surprised when I looked around the venue and saw that more males knew the lyrcis than females.



The Ponys

were not very impressive, but their last song, riddled with noise, kept the crowd's attention long enough to put a smile on some of their faces. Their singer played some jumbled keys, took drags off of his cigarette, and their guitarist tossed his guitar on the stage when the song was done.

I believe that this was only

RJD2

's second time playing with a full band (I'm probably wrong), but it wasn't obvious. He mixed in his samples with their instruments (and his own guitar and synth playing) and everything flowed together nicely. It reminded me that I need to pick up his newest album, as it will probably be on my year end list somewhere. I don't know what the "Fondle Me Emo" sign was about, but I wish I did.

I hadn't ever heard

Menomena

before their set at the showcase, and I really wish I had a time machine to go back in time, listen to their music, and enjoy their set a whole lot more. Don't get me wrong, I enjoyed it a lot, I just wish I had more knowledge of their music. I've picked up their record several times at Good Records, but I just haven't purchased it yet. The sax was a beautiful break from all of the days guitars, and it fit in nicely with the rest of their sound. The saxist/ bassist/ singer was hitting a trigger (or keys?) on the ground that put hits of intense bass into the club, which served as a nice precursor to

Girl Talk

.



Girl Talk

's set was probably my favorite performance of the entire festival. I wish I could have gone to his other shows that week, but life isn't always fair. His stage antics (diving into his laptop, confetti, throwing water, numerous crowd interactions, etc.) were some of the best/ craziest/ funniest/ confusing things I've ever seen on a stage or venue floor. Everyone in the club was dancing and having a good time. I think that everyone was waiting for something like that, and it was such a breathe of fresh air. His new record is going to be pretty damn good from what I heard of his new mixes. I would elaborate more on is set, but I will let the pictures speak for themselves.



Peter Bjorn and John

are another band that I will be watching more closely after seeing them perform at the showcase. I don't remember seeing them on the bill when it was first announced, but I'm really glad that they played. I have heard their song

Young Folks

played in Good Records just about every time I have been in there, but I didn't know who it was. I knew I loved it, and hearing and seeing it played live was quite a treat. I was so tired after Girl Talk, but they kept me awake and made me enjoy myself that much more.

Do Make Say Think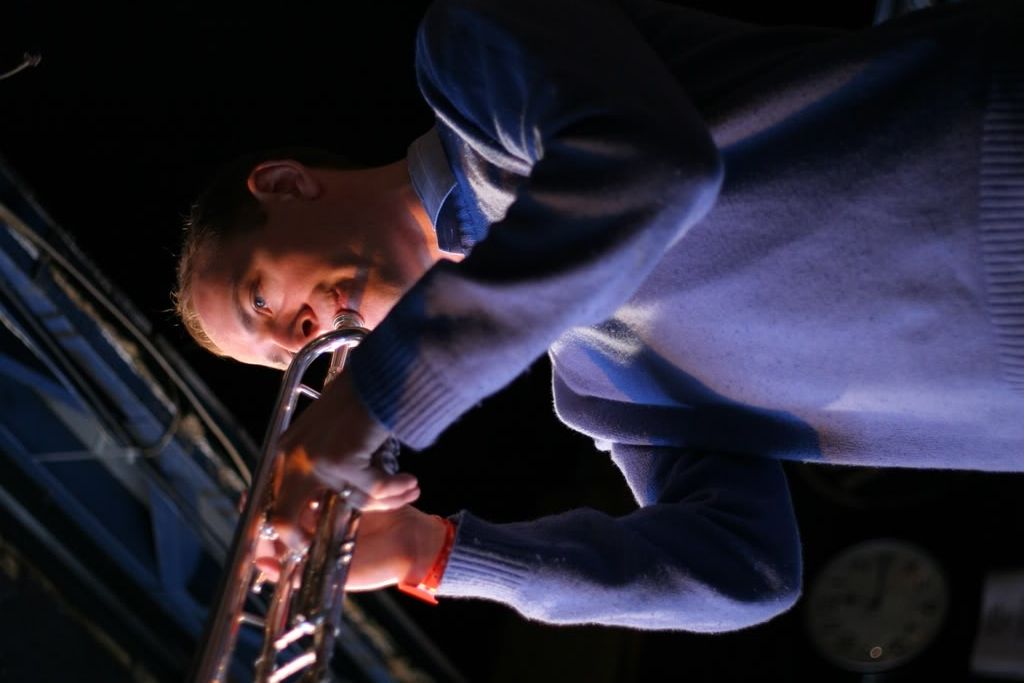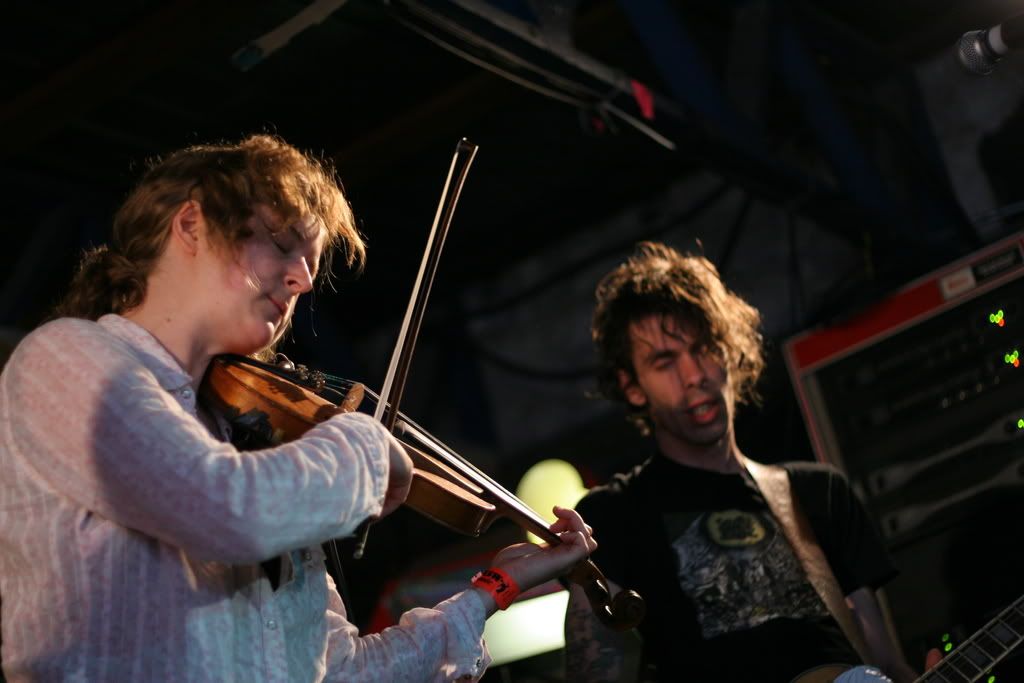 The Pipettes
The Ponys
RJD2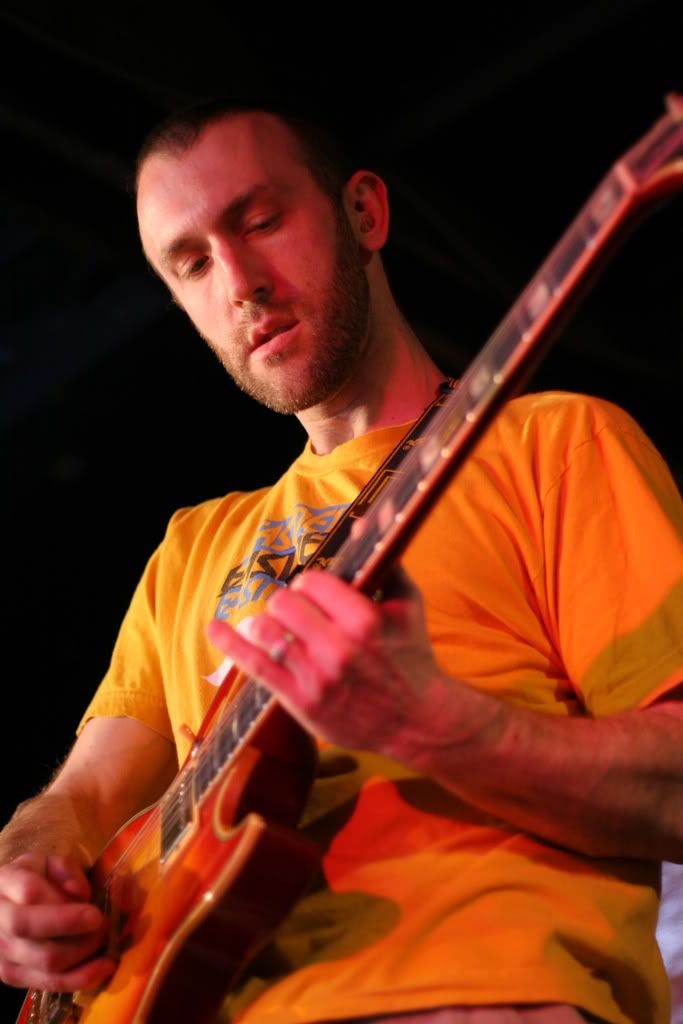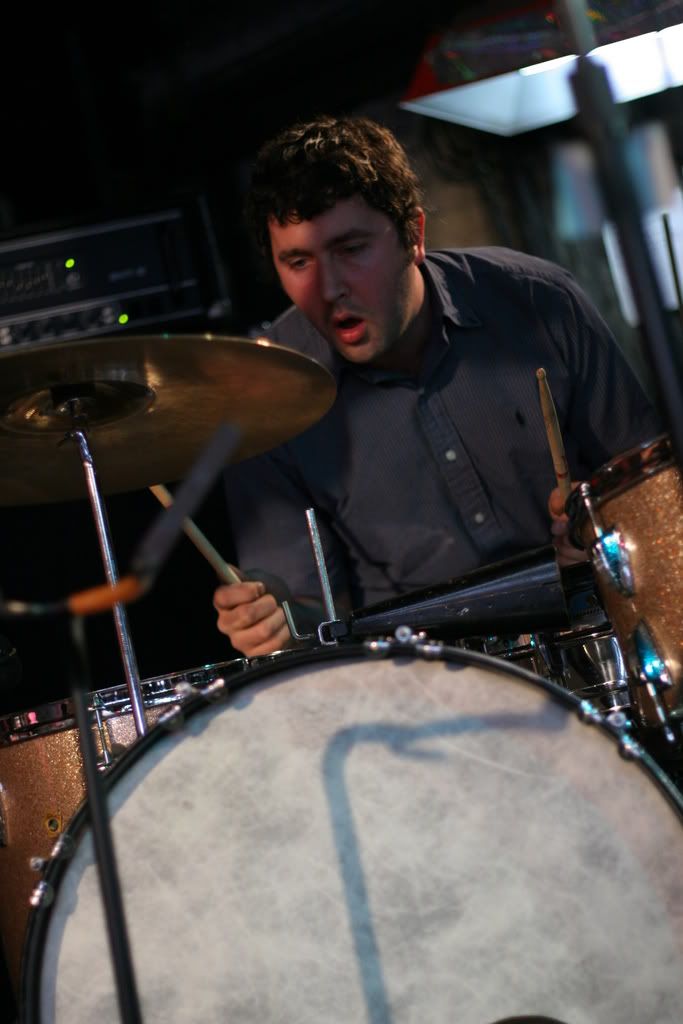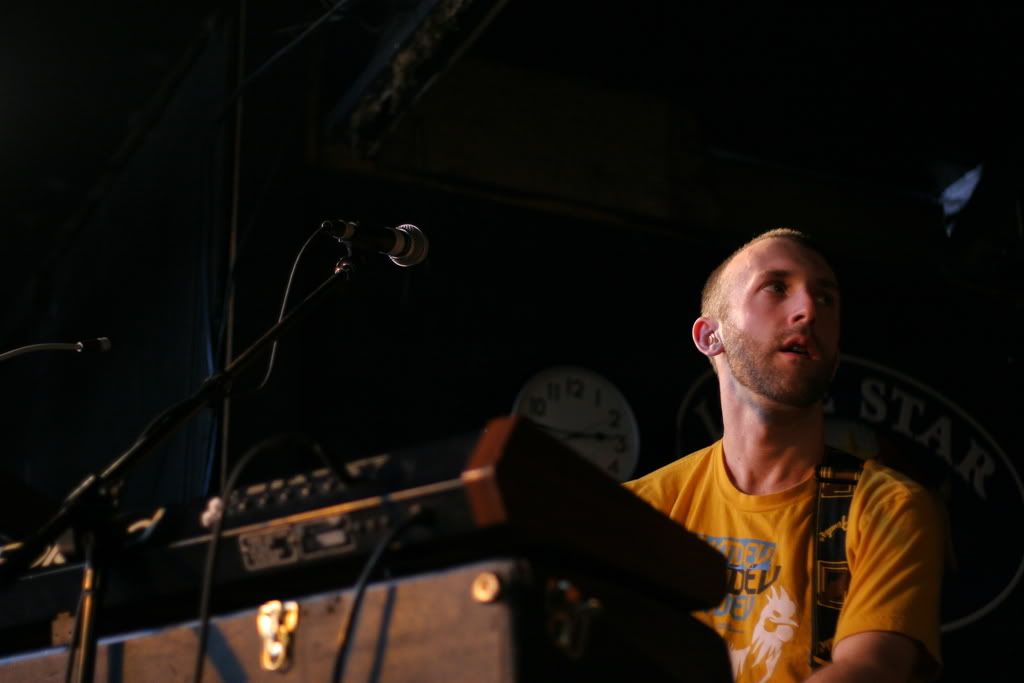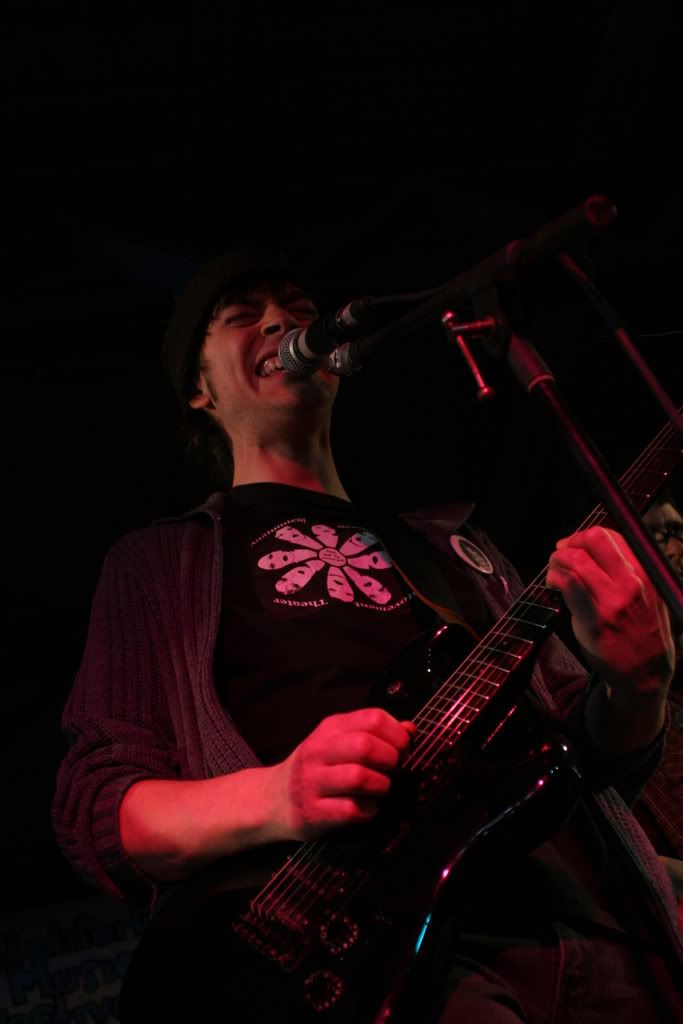 Menomena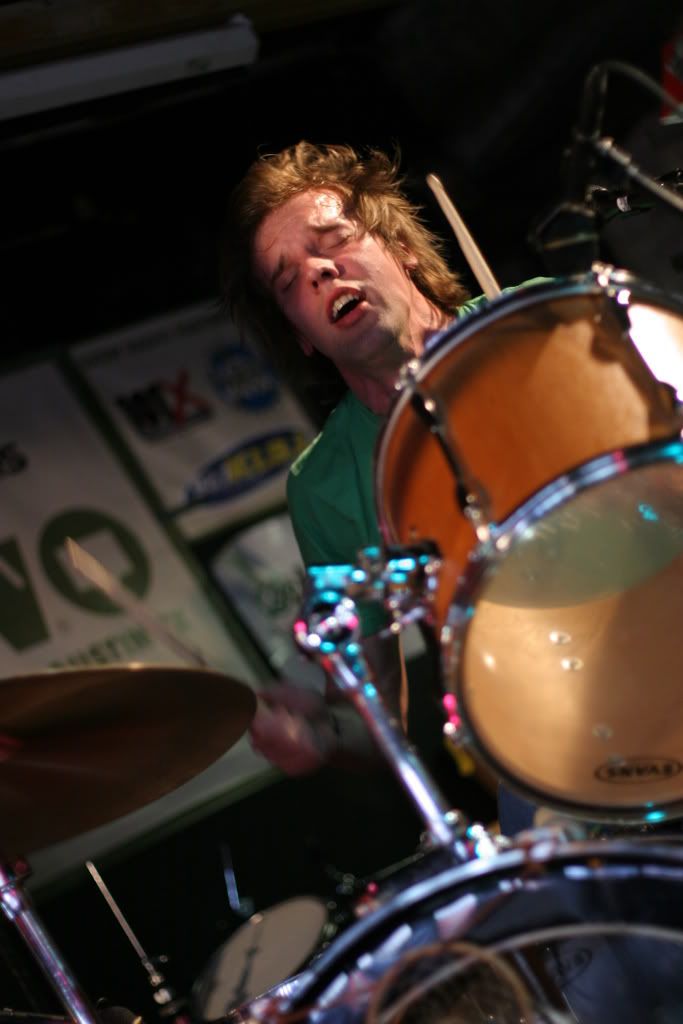 Girl Talk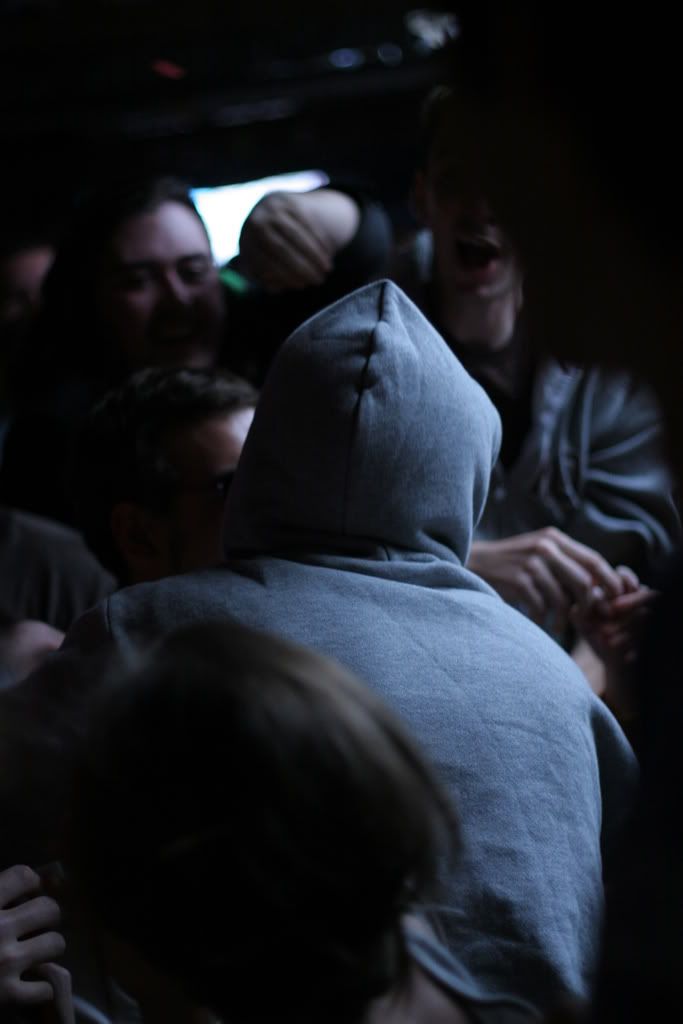 (He took her camera, took a picture of her, and then gave it back!)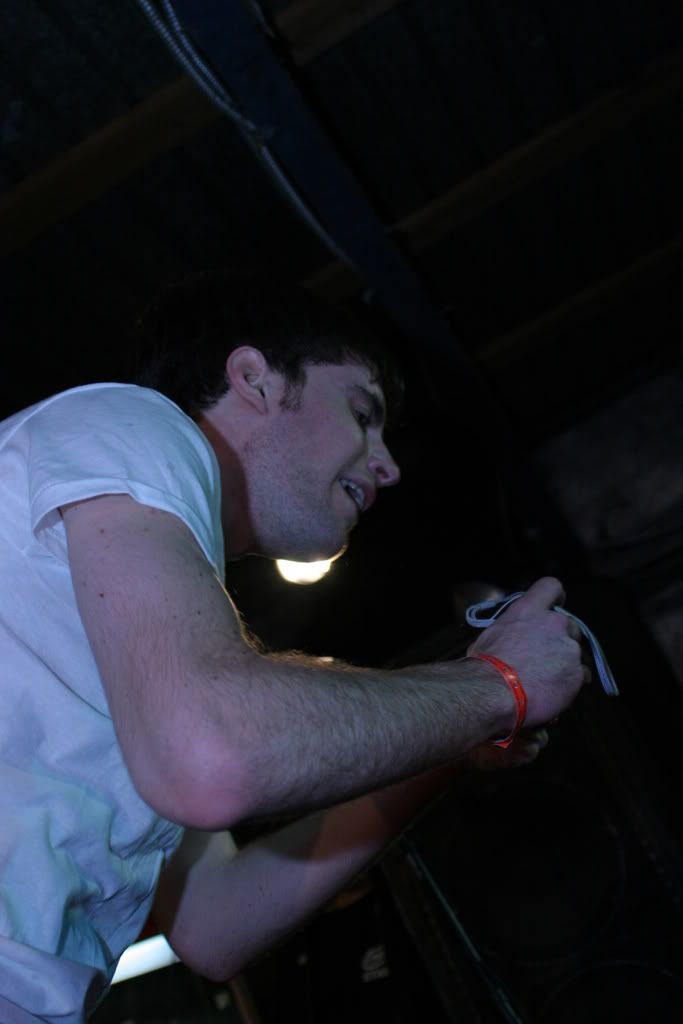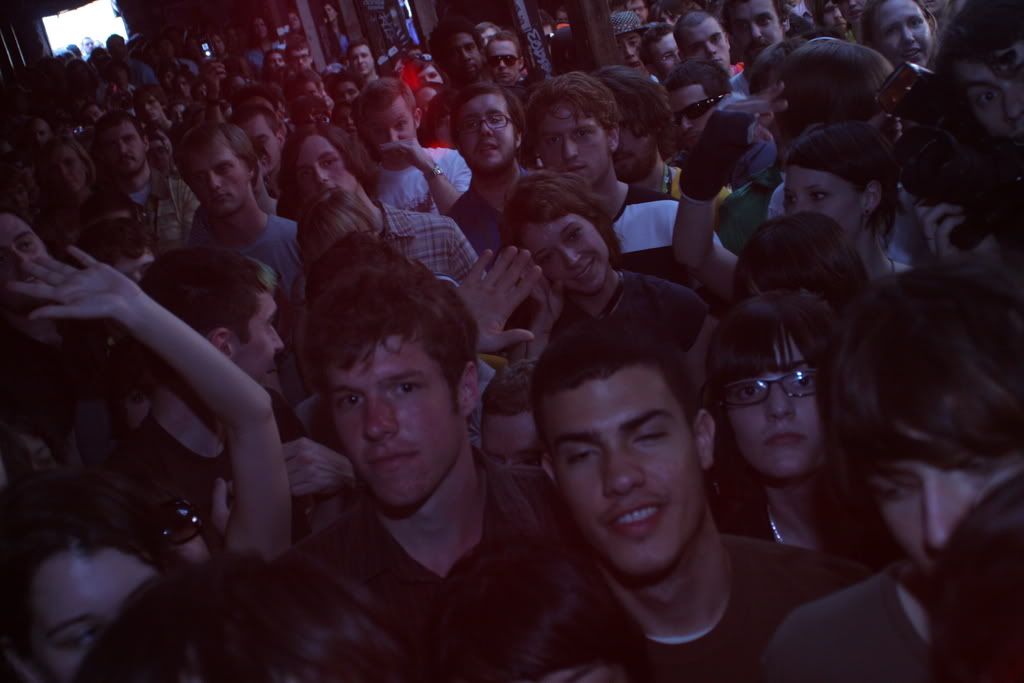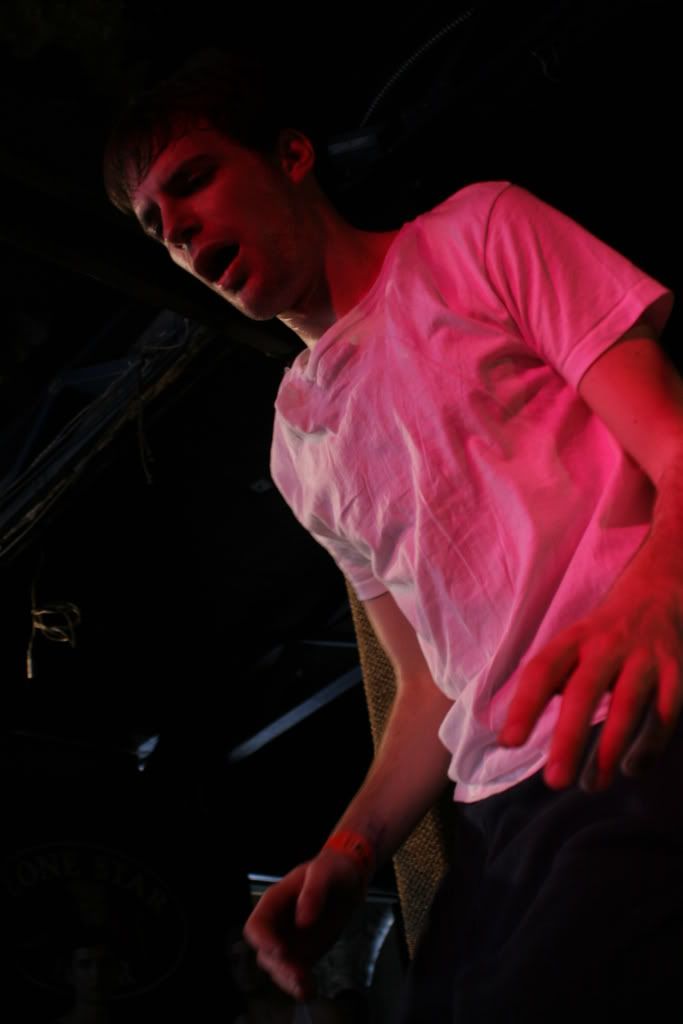 (Notice the guy with the glasses)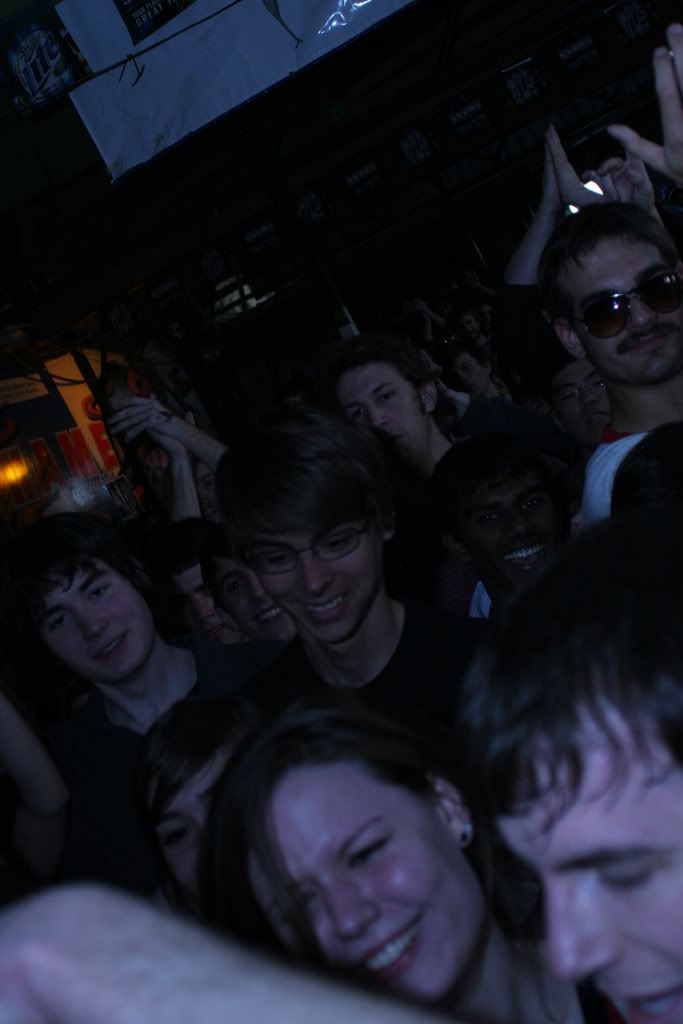 Peter Bjorn and John