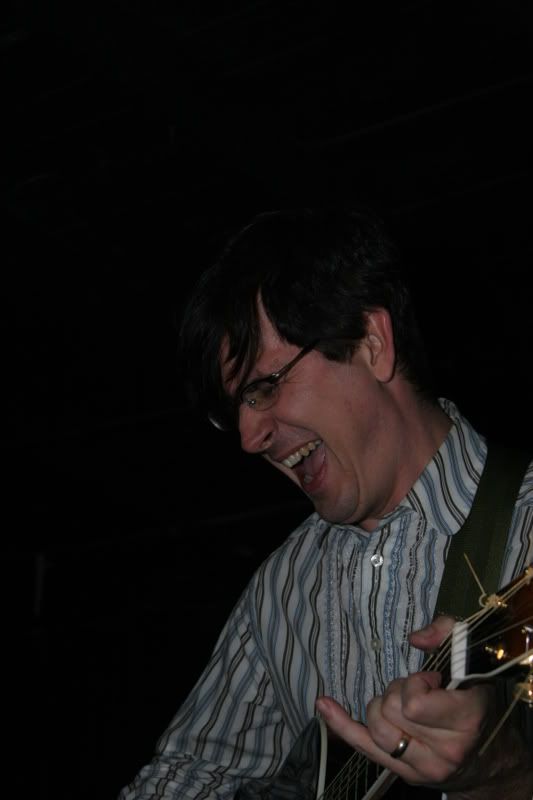 Last night John and I saw The Mountain Goats at Rubber Gloves in Denton. It was my first time at Rubber Gloves, and the more I get to know Denton,
the more I like it. Its not that hard to get to (just go straight forever, until the exit) and people there are pretty nice. Where as in Dallas, you have your nice people, but for every nice person, there are about three that aren't so good. I'm not sure if
I like Hailey's or Rubber Gloves more. They've both been pretty good to me. I think someone was having a Halloween party in Denton because there were a few people that were dressed up. I was a little jealous, but John and I are having one next weekend and its going to be the envy of all Halloween parties. John and I had our annual trip to QT after the show, and there were these girls dressed up like firefighters, and this semi-drunk man at the check out was trying to "holla at 'em" and Chong, the cashier at QT accidentally dropped this fine, upstanding gentleman's change, and the guy made a big deal of it, and then turned to me and said "Those girls was fine right!?" Me: "Oh...yeah. Definitely!" There's always tension at that QT! Always!

Before the opening act, this beer man came around the back of Rubber Gloves and asked someone (I think it was just some random person in the crowd) where he should put all of these cases of beer. He looked really nervous, so I thought I should make the situation even more awkward by taking his picture. I even took two of them, because the first one wasn't to my liking. He just stood there and had to let me take his picture. He has this look on his face like, "Ohh god I need a new job." What a trooper.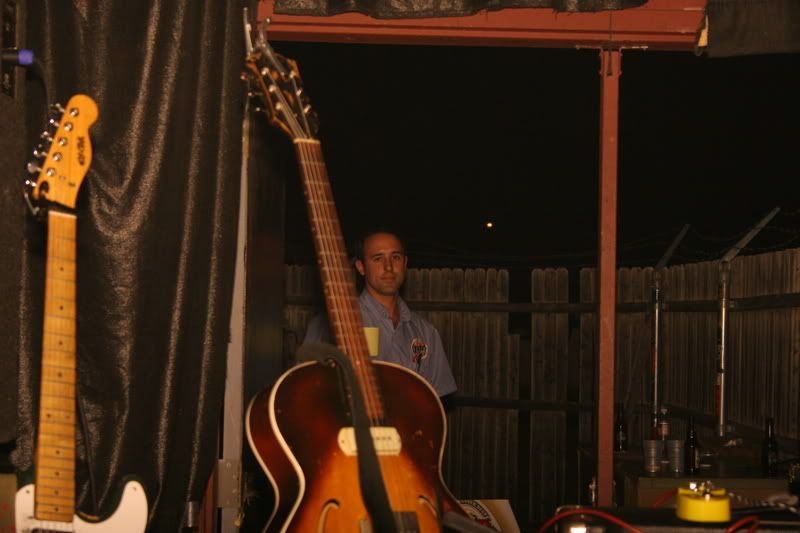 The opening act was Jennifer O'Connor. I hadn't ever heard of her before the show. She's on Matador, which is surprising because Cat Power and Mogwai (If I remember correctly) are both on Matador. Go figure. Her music wasn't really something that I could get into, but her guitar player was amazing. The beard, his playing; it all came together.

The Mountain Goats were not what I was expecting. One thing that I love about a live show, is banter, and as John put it, they were "masters" of it. They really kn
ow h
ow to talk to people and I loved it. They were hilarious. Train tracks just so happen to be directly behind Rubber Gloves and during the beginning of their set, a train came down the tracks, blowing its whistle. As the train go
t closer (and louder) they too got louder and surprisingly, it added this nice effect to the song and I thi
nk every
one enjoyed it. I really wish that I had listened to more of them before the show. I only know a few of their songs, but I really like them. They played their song that mentions DFW and they played their song about t
he best ever death metal band in Denton, as the last song of the encore. John said something along the lines of, "We wrote this one so people out in Germany can know where your town is." It was nice to see them. After every song, when we were all cheering for them, they looked so happy.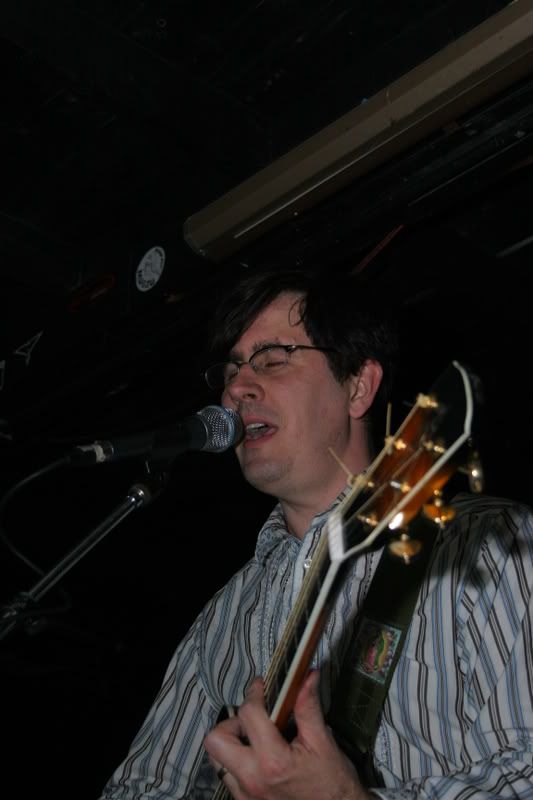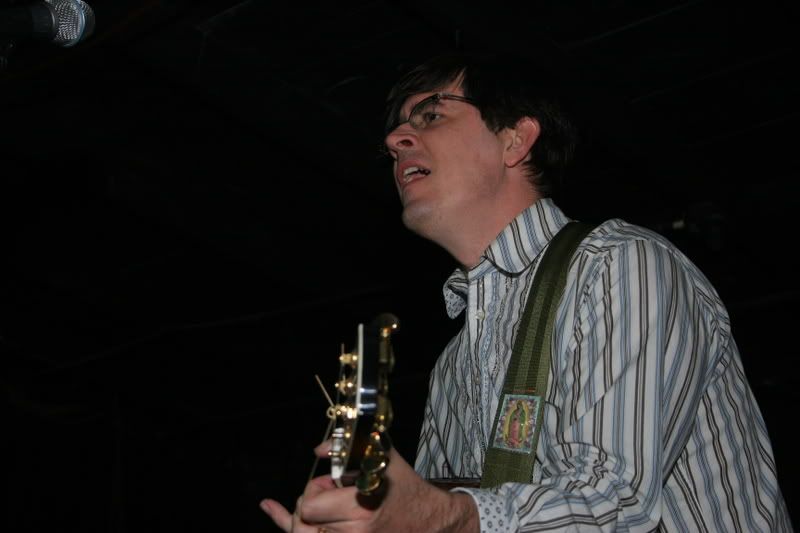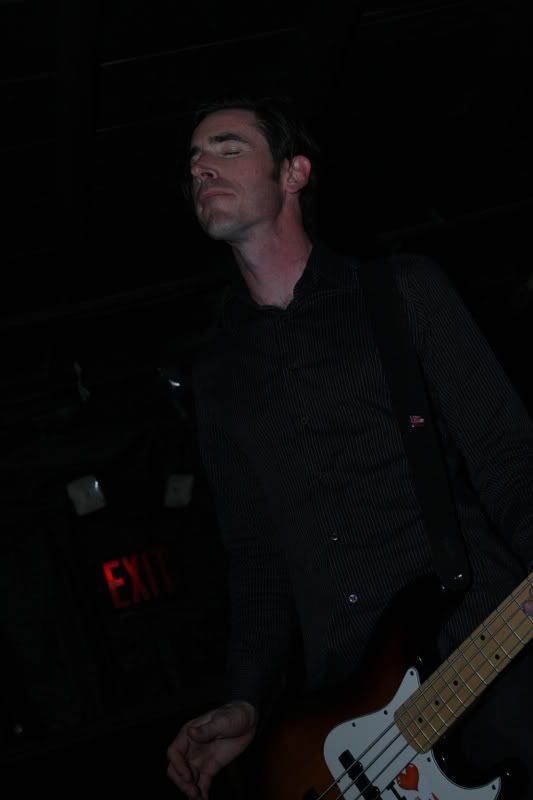 The next post should be about the Halloween party that John and I are throwing. Its going to be a party to end all parties. I would be jealous if I was reading this and wasn't invited (which you probably are if you live near) or couldn't come, or just won't come (you're crazy). I think there's going to be mini-golf, costumes (for sure), sing alongs, and a lot more so come or be jealous forever.